Your online personal trainer
Professional Fitness And Nutrition Coach
Ready to get healthier, sexier and more confident?
I offer three online fitness coaching programs and have an amazing app for you. Let me help you to see results within weeks with my training program.
The Bear Buff Up Premium Package does not only contain the ebook including knowledge, workout guides and diet plan (with over 50 meal prep recipes), you are also granted with full access to my fitness app with gym and home workouts for 12 weeks. Additionally, you will get WhatsApp support for better guidance during the 12 weeks of the program.
As a benefit, I will consult you once via a video call to catch up with each other.
Bear buff up - Kick Starter
Everything you need to start seeing your body change in one eBook. Nik's program has been used by many around the world to loose weight, and gain the muscle mass they are looking for. This self-contained exercise and diet manual is designed for those who prefer to work by themselves or need to work out at their own pace, without constant consultation.
BONUS: Profit from a one-time video call where we can discuss your workout routine or diet.
Nutrition for beginners, workout instructions or a whole meal-prep-plan with 50 recipes.
It's up to you, if you want to just get the basics or choose the PREMIUM-PROGRAM with all the benefits.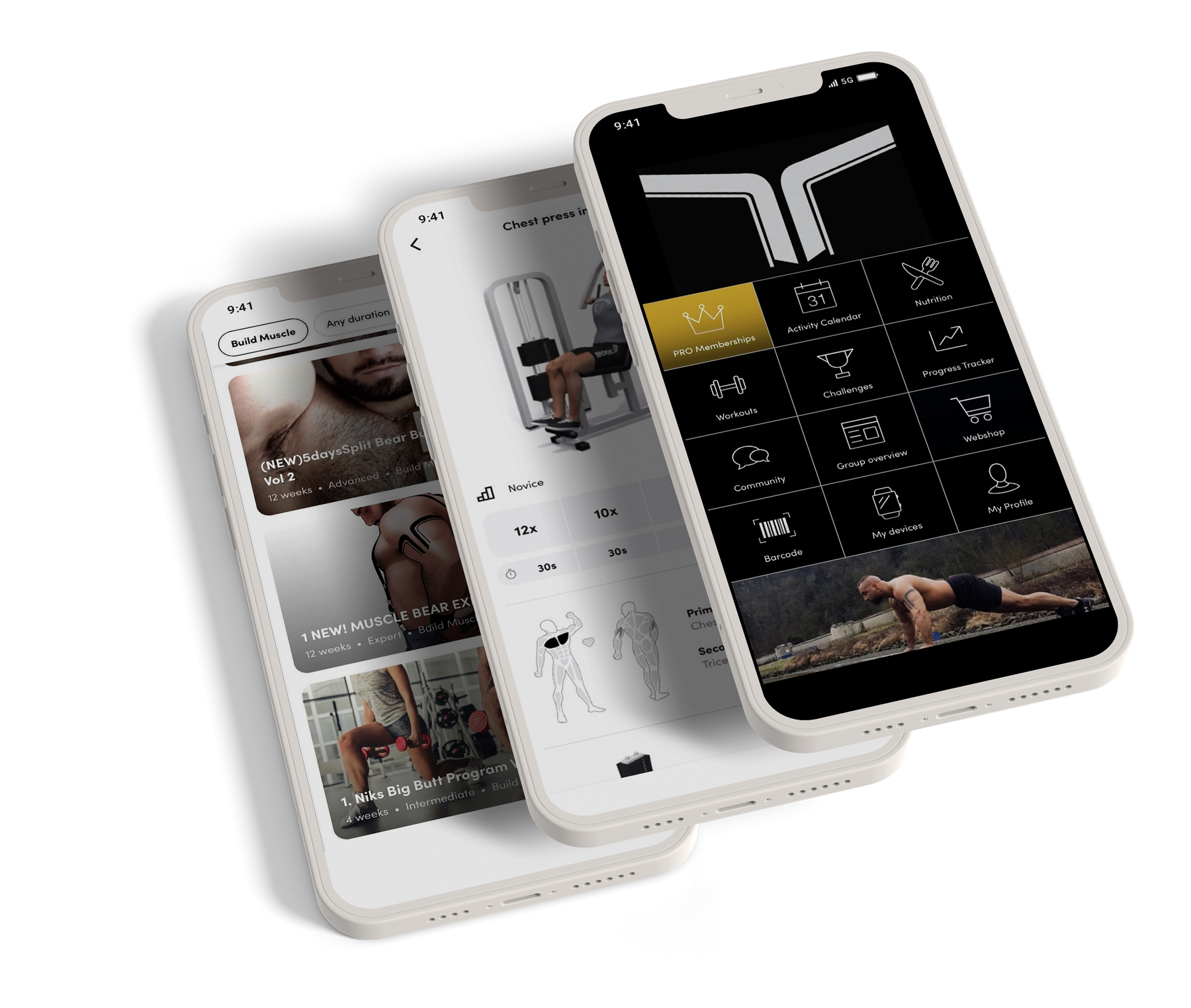 Pro workouts, animated and easy to follow
Join the community and get ready to create the best version of yourself.
the path to lasting success